Now Listen to this!
Valentina Lisitsa plays the theme of the Rachmaninoff/Warenberg '5th' Piano Concerto's 2nd movement, recorded in Amsterdam. A very beautiful interpretation, that imho combines and fuses a poetic delicacy with soulful temperament and powerful passion that only Valentina can bring out to the listener. I'm sure you'll enjoy her playing here as much as I do.
This piano concerto is an arrangement by Alexander Warenberg of Rachmaninoff's 2nd Symphony. The recording presented here is used with permission and part of video-material shot by Alexei Kuznetsoff (Valentina's husband) in Amsterdam, May 2010, that features Valentina playing piano solo parts of the Rachmaninoff/Warenberg Piano Concerto #5.
Valentina was performing in The Netherlands in May 2010. On 29 May 2010 I did a video-interview with Valentina in Rotterdam on the Rachmaninoff/Warenberg 5th Piano Concerto after she played the concerto with the Rotterdam Philharmonic Orchestra on 28 May 2010.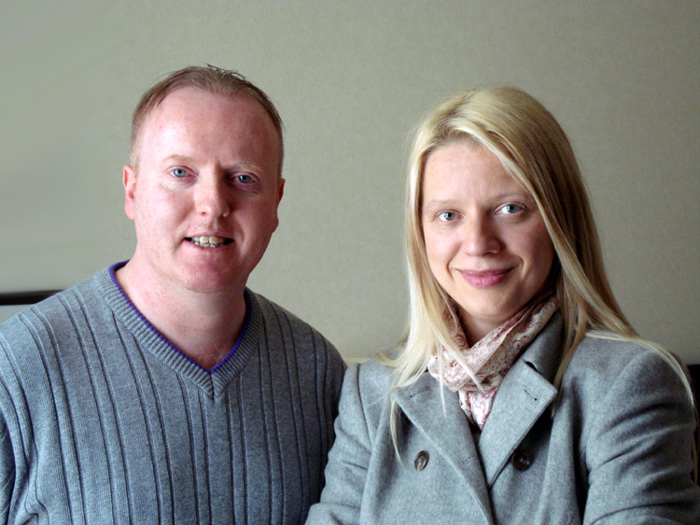 Me and Valentina after the interview in Rotterdam
I will present this interview in a video-report later on this year combined with the video-material, shot in Amsterdam, of Valentina playing piano solo parts of the '5th' concerto.