My next edition of De Concertzender's non-stop world music-hour Wereldmineralen, 13 september 2008, broadcasted on Radio 6 and via internet and of course retrievable 'on demand' after broadcast, features a great variety of vocal genres, picked from four recent world music releases: you'll hear fado from Portugal, the light classical 'ghazal' from India, Arabic songs from Lebanon and songs from the Netherlands Antillean island Curacao. The programme starts with songs from the album 'Terra' by world famous Portuguese singer Mariza. As her songs are as always pervaded with passion and melancholy, once more her fado moves in a slightly new direction. On 'Terra' Mariza works with Cuban, Brazilian and Cape Verdean musicians and now and then a nice jazzy flavour -through the subtle use of trumpet and piano- enters her fado's. I selected four beautiful songs that will delight you for sure.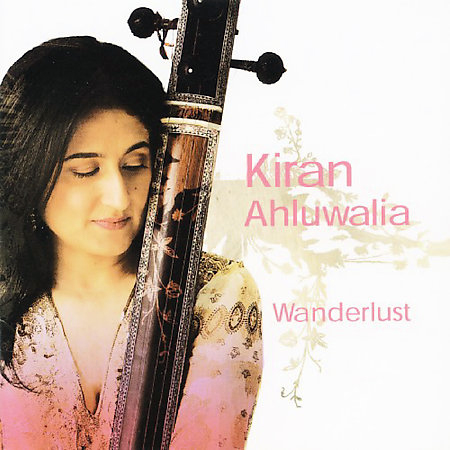 Kiran Ahluwalia

Then it's singer Kiran Ahluwalia's turn. She's from Canada but her music is steeped in India's classical traditions. On her album 'Wanderlust' she offers the light classical ghazal, a genre of romantic love songs from India.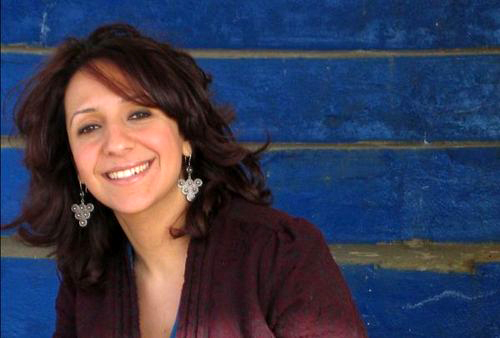 Rima Khcheich

This is followed by Arabic songs by Lebanese singer Rima Khcheich. On her album 'Falak' she sings traditional and modern songs, all beautifully and adventurously accompanied by jazz musicians from The Netherlands: the Yuri Honing Trio, guitarist Maarten van der Grinten and percussionist Ali El Khatib. They provide a nicely arranged instrumental background to her vocals in a beautiful mixture of jazz and Arabic music.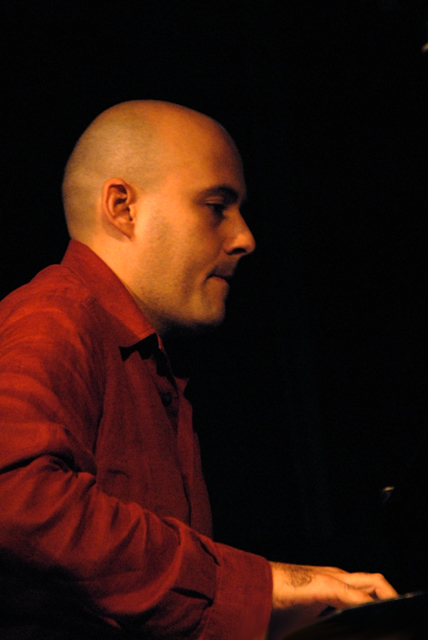 Randal Corsen

The programme concludes with songs taken from the beautifully produced album 'Dulsura di Korsou' by Dutch-Antillean pianist Randal Corsen. On this album Corsen puts together a variety of traditional compositions from Curacao in modern, jazz-like arrangements. I've chosen three songs from Curacao, two sung by the beautiful and powerful voice of Shirma Rouse and another one with singer Arlette Koeijers in a leading role. So, tune in for this nice edition of Wereldmineralen, full of delightful and emotionally rich vocal music from very different traditions.

PLAYLIST:
titel: Minh'Alma
tijdsduur: 04:04
artiest: Mariza
componist:Paulo de Carvalho
album: Terra
label en jaar: EMI 5099922942326 ; P en C 2008

titel: Rosa Branca
tijdsduur: 02:47
artiest: Mariza
componist: Jose de Jesus Guimaraes ; Resende Dias
album: Terra
label en jaar: EMI 5099922942326 ; P en C 2008

titel: Vozes Do Mar
tijdsduur: 03:56
artiest: Mariza
componist: Florbela Espanca ; Diego Clemente
album: Terra
label en jaar: EMI 5099922942326 ; P en C 2008

titel: Morada Aberta
tijdsduur: 03:59
artiest: Mariza
componist: Carlos Te ; Rui Veloso
album: Terra
label en jaar: EMI 5099922942326 ; P en C 2008

titel: Merey Mathay
tijdsduur: 04:41
artiest: Kiran Ahluwalia
componist: trad. arr. by Kiran Ahluwalia
album: Wanderlust
label en jaar: World Connection WC 030 ; P en C 2008

titel: Haath Apne
tijdsduur: 06:00
artiest: Kiran Ahluwalia
componist: Kiran Ahluwalia
album: Wanderlust
label en jaar: World Connection WC 030 ; P en C 2008

titel: El-Shayyalin
tijdsduur: 04:50
artiest: Rima Khcheich
componist: Sheikh Sayyed Darweesh ; Badieh Khayri
album: Falak
label en jaar: Challenge Records JIM75421 ; P en C 2008

titel: Ashiqtou Maha
tijdsduur: 04:52
artiest: Rima Khcheich
componist: Fouad Abdel Majeed
album: Falak
label en jaar: Challenge Records JIM75421 ; P en C 2008

titel: Mawwal Walaw
tijdsduur: 09:10
artiest: Rima Khcheich
componist: Wadieh El-Safi ; Assaad El-Sabaali
album: Falak
label en jaar: Challenge Records JIM75421 ; P en C 2008

titel: Atardi
tijdsduur: 04:29
artiest: Randal Corsen (& Friends ; zang: Shirma Rouse)
componist: Rudy Plaate
album: Dulsura Di Korsou – Contemporary Music From Curacao
label en jaar: Aja 10863 ; P en C 2008

titel: Flor Di Amor
tijdsduur: 05:46
artiest: Randal Corsen (& Friends ; zang: Shirma Rouse)
componist: David R. Matthew
album: Dulsura Di Korsou – Contemporary Music From Curacao
label en jaar: Aja 10863 ; P en C 2008

titel: Sin Rabu
tijdsduur: 05:39
artiest: Randal Corsen (& Friends ; leadzang: Arlette Koeijers)
componist: Barbaro Che
album: Dulsura Di Korsou – Contemporary Music From Curacao
label en jaar: Aja 10863 ; P en C 2008

De Concertzender, Wereldmineralen, Saturday 13 september, Radio 6, 09.00-10.00hrs (dutch time)