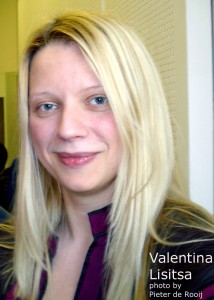 I invite you to have a look at my second youtube-video of brilliant pianist Valentina Lisitsa. She plays the Rachmaninoff Prelude Op.32, no.5, recorded by me at the Guildhall School of Music and Drama in London, 2 April 2009.
I made the recording with my Zoom H4. She played four Rachmaninoff preludes and 'Träumerei' from Schumann's 'Kinderszenen'.
I interviewed and filmed Valentina and in the course of this year I will publish my material on youtube and I will also use this material for assembling a video-portrait on Youtube and a dutch music radioprogramme. For more info on my interview with Valentina see my former blog-message, via this link.
Hope you will enjoy the video!