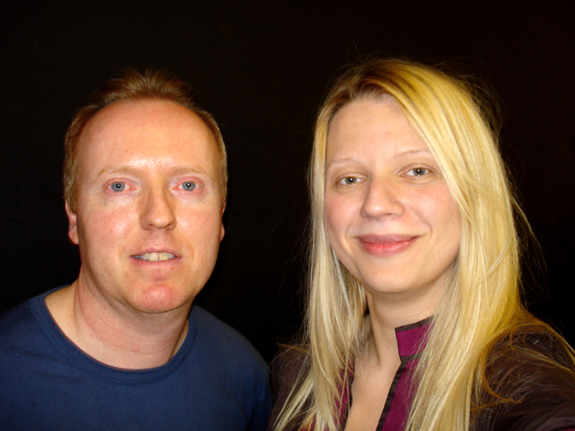 A few weeks ago I spent a great couple of days in London. I arrived there in the early afternoon of thursday 2 April 2009, a bright and sunny day. On top of this beautiful weather there was the promising prospect of visiting the Darbar Festival 2009 the next three days. The Darbar Festival is a fantastic festival of Indian classical music where I was going to visit concerts by some of the best raga artists and where I was gonna gather material for my ragamusic radioprogramme Gharana. But I also had planned another very special 'event' before the start of this festival. I was going to meet and interview Valentina Lisitsa, a fantastic musician and person in the world of Western classical music.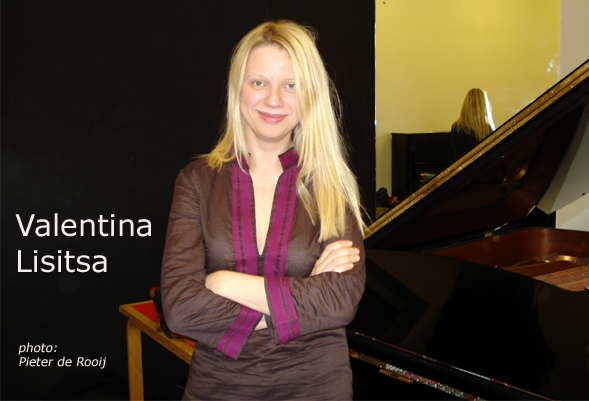 She's Ukrainian from birth -from Kiev- but has been living in the United States since 1991. I'm an enormous admirer of her playing, both from a technical and an artistic point of view. Valentina belongs to this veeery rare category of musicians that really breathe and embody music as soon as they start performing, always leaving the audience mesmerized and electrified after a flawless and breathtaking performance.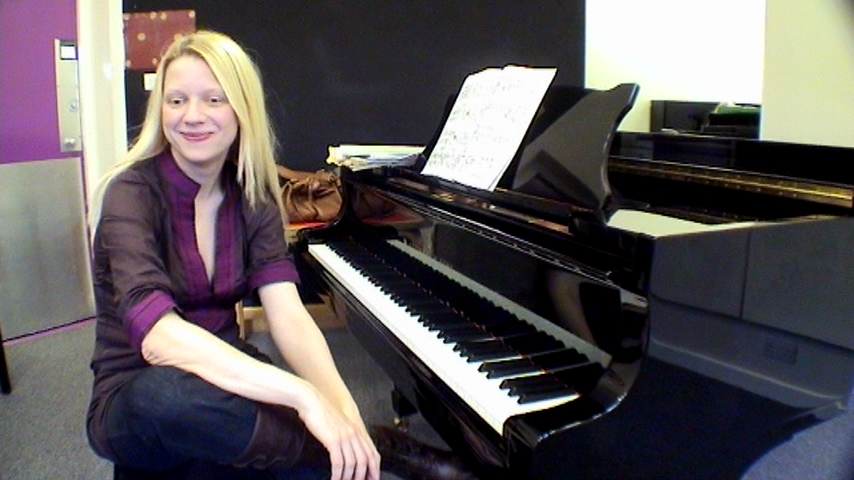 (Valentina at the start of the interview)
I daresay a performer like Valentina Lisitsa on piano is a once in a generation-phenomenon, she's certainly one of the very best classical pianists the world has ever witnessed. Many music lovers worldwide have recognized and acknowledged Valentina's stature already, but -unfortunately- soo many others still haven't even heard of her. The reason for this is no doubt the lack of media exposure and promotion. She really should have been world famous for many years! Nothing to worry though, she's really making her mark now, for instance, her worldwide cult following on Youtube -check out her video's!- is growing by the numbers day by day and more and more prestigious concert venues from all over the world are eager to get her on stage. In 2010 Valentina will come to The Netherlands again, to play Rachmaninoff's 'new' 5th piano concerto with the Rotterdam Philharmonic. This piano concerto is based on Rachmaninoff's 2nd symphony and arranged by Soviet émigré Alexander Warenberg.
If you still haven't got a clue about Valentina Lisitsa, then have a look for instance on her Youtube-channel at her fabulous interpretations of the Chopin Etudes. They are really unique and unprecedented! Here's a link to just one of them, the Chopin Etude Op.10, no.10, well, for this kind of approach and playing I can only think of the number 10+, wouldn't you? And she always plays like this, totally dedicated and with full commitment, always daring and capable to push the boundaries of what seems possible with the music, whether it's from Chopin, Beethoven, Liszt or Rachmaninoff.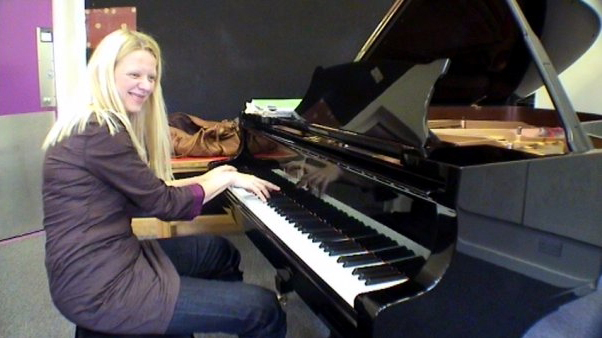 (Valentina plays while I'm checking the levels for recording)
On 2 April Valentina was in between performances of her tour with world famous violinist Hilary Hahn. Valentina had done a performance with Hilary at the Barbican on Wednesday 1 April and it was my luck that she was still in London on 2 April where she had agreed to do an interview in the late afternoon. I met her in the Guildhall School of Music and Drama, next to the Barbican, where she was rehearsing all day in a piano room on a Steinway grand. It was fantastic to meet her and I really immensely enjoyed interviewing her. I filmed the complete session and was not only pleasantly surprised by her kindness and great spontaneity but also by her readiness to play some beautiful music. Valentina played four Rachmaninoff preludes and Schumann's Träumerei (from 'Kinderszenen'). For the recording of the audio I used my Zoom H4.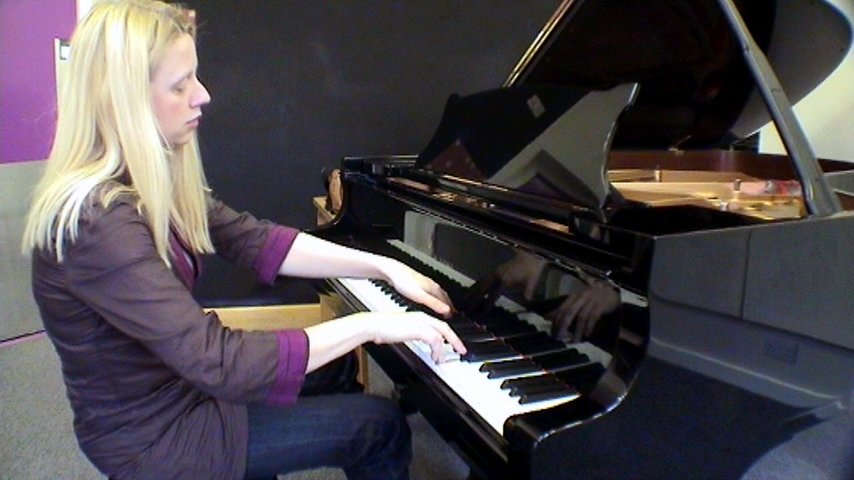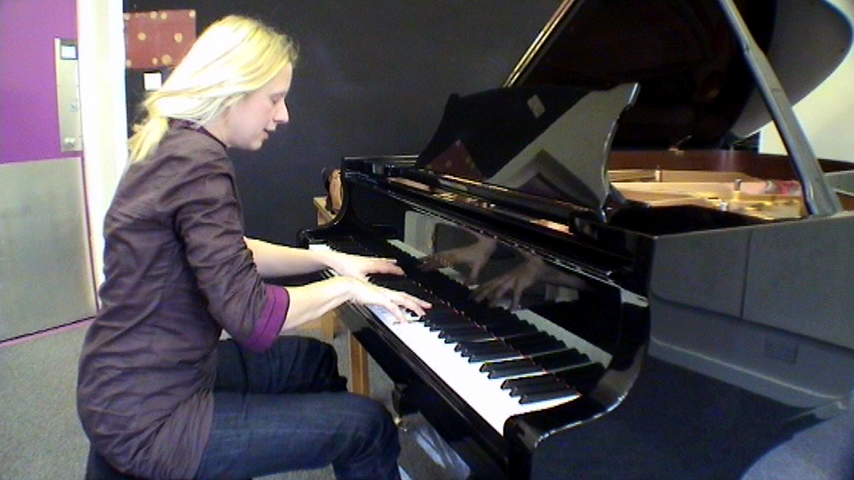 (Valentina playing)
Valentina played on a Steinway & Sons grand from this music school in London, an instrument that evryone plays on and that nowhere comes near the sophisticated sound of her own magical Bösendorfer. When you take this into account one can only admire Valentina even more for what she achieves in Schumann's Träumerei and -as you will see on Youtube later on- in the Rachmaninoff preludes. Brilliant performances. I bet you can imagine I really had a splendid and unforgettable afternoon with Valentina. In the course of this year I will publish the Rachmaninoff-preludes and I will also present my interview material of Valentina on Youtube in a video-portrait. I'm also planning a music programme on her for dutch radio later on this year. Don't miss it. Finally, here's three more pictures of the interview.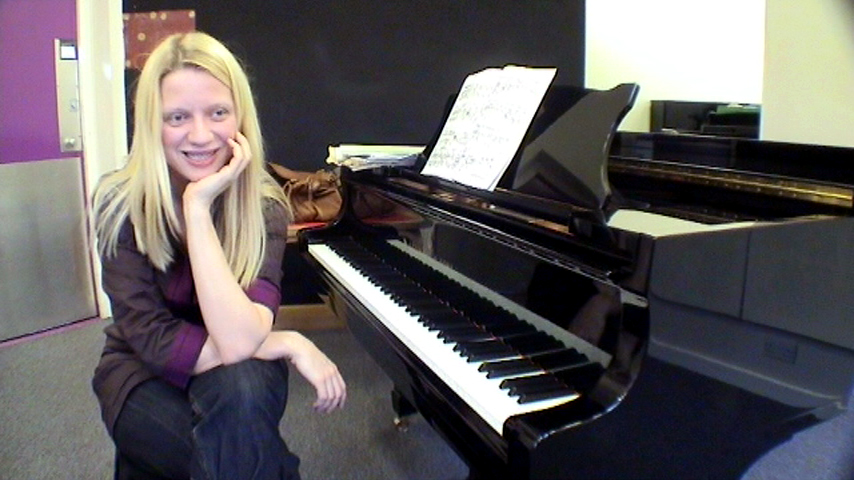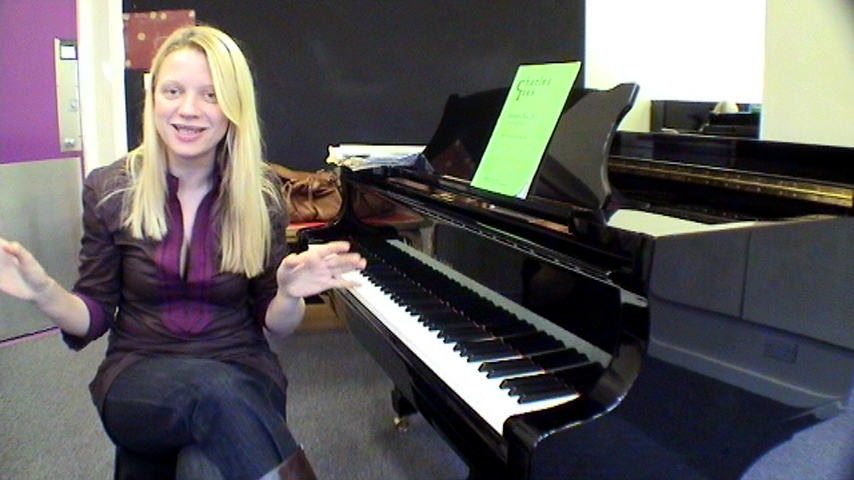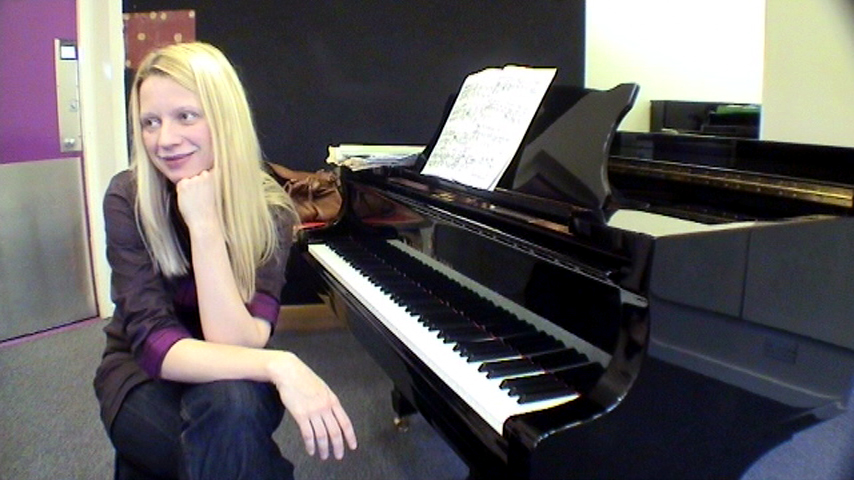 HOME