During the Amsterdam India Festival -from 12 november to 30 november 2008- Radio Netherlands Worldwide (RNW) and All India Radio (AIR) work together for the first time in their english language reports. It's the beginning of a partnership that will enable more structural exchange of journalistic, cultural and technological knowledge between the two broadcasters.
The Radio Netherlands headquarters in Hilversum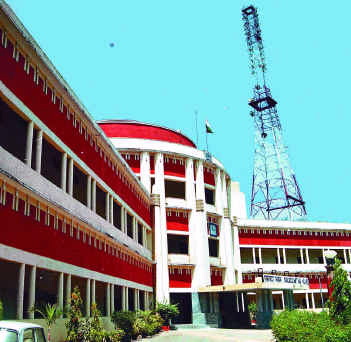 The All India Radio headquarters in New Delhi

The radioprogrammes dedicated to the festival are broadcasted nationwide in India and worldwide by Radio Netherlands. Comments, interviews and coverage of performances give an impression of the festival's events. All India Radio broadcasts these events via its network in India, reaching a potential listenership of 350 million. This AIR-network of 229 broadcaststations covers 90% of India's total potential of listeners.
I'm convinced this new partnership of RNW and AIR will be strong and succesful and will open new ways of understanding and cultural sharing in the future.