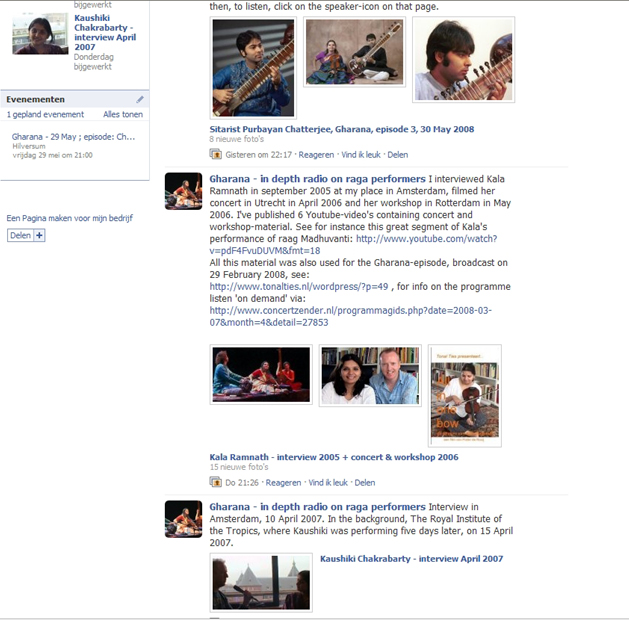 A segment of the Facebook profile-page of 'Gharana'
Yesterday I've created a Facebook profile on my Concertzender radioprogramme Gharana. The profile-page is named 'Gharana – in depth radio on raga performers'. For an impression of the programme watch the Gharana-promo-video on Youtube.
If you like raga music and like to know more about my programme, feel free to join the Gharana Facebook-profile as a member. I'd love to welcome you there!